"But the hour is coming, and is now here, when the true worshipers will worship the Father in spirit and truth, for the Father is seeking such people to worship him."
John 4:23 (ESV)
WHAT IS OUR VISION?
The First Christian Church Music Ministry was created with the mission to connect others to God through music.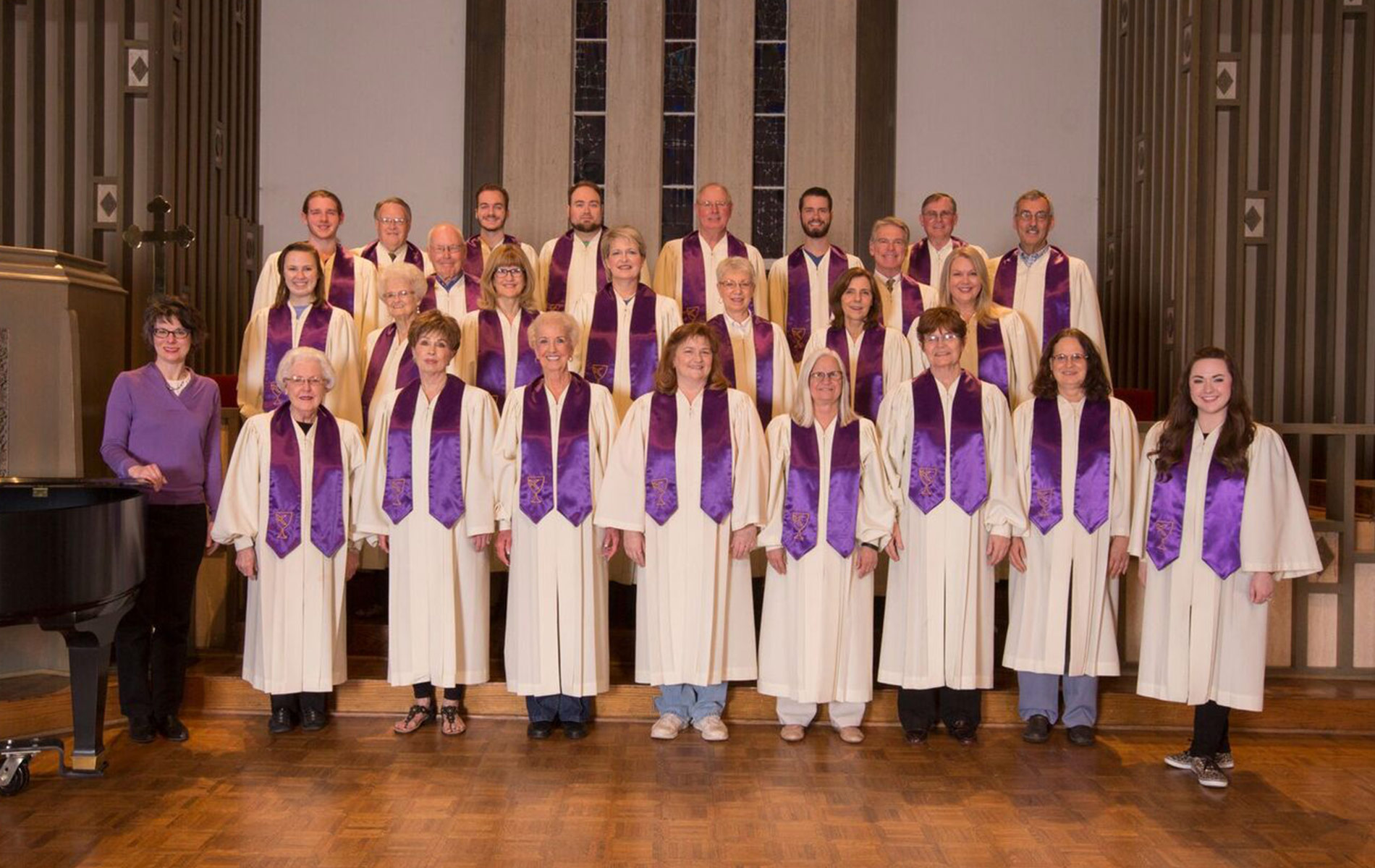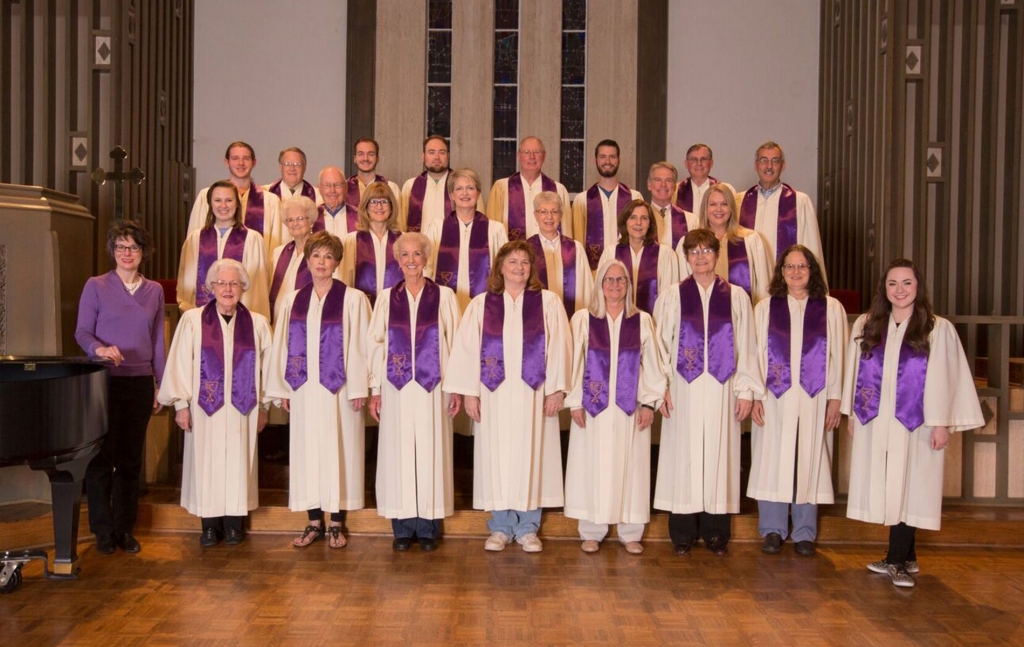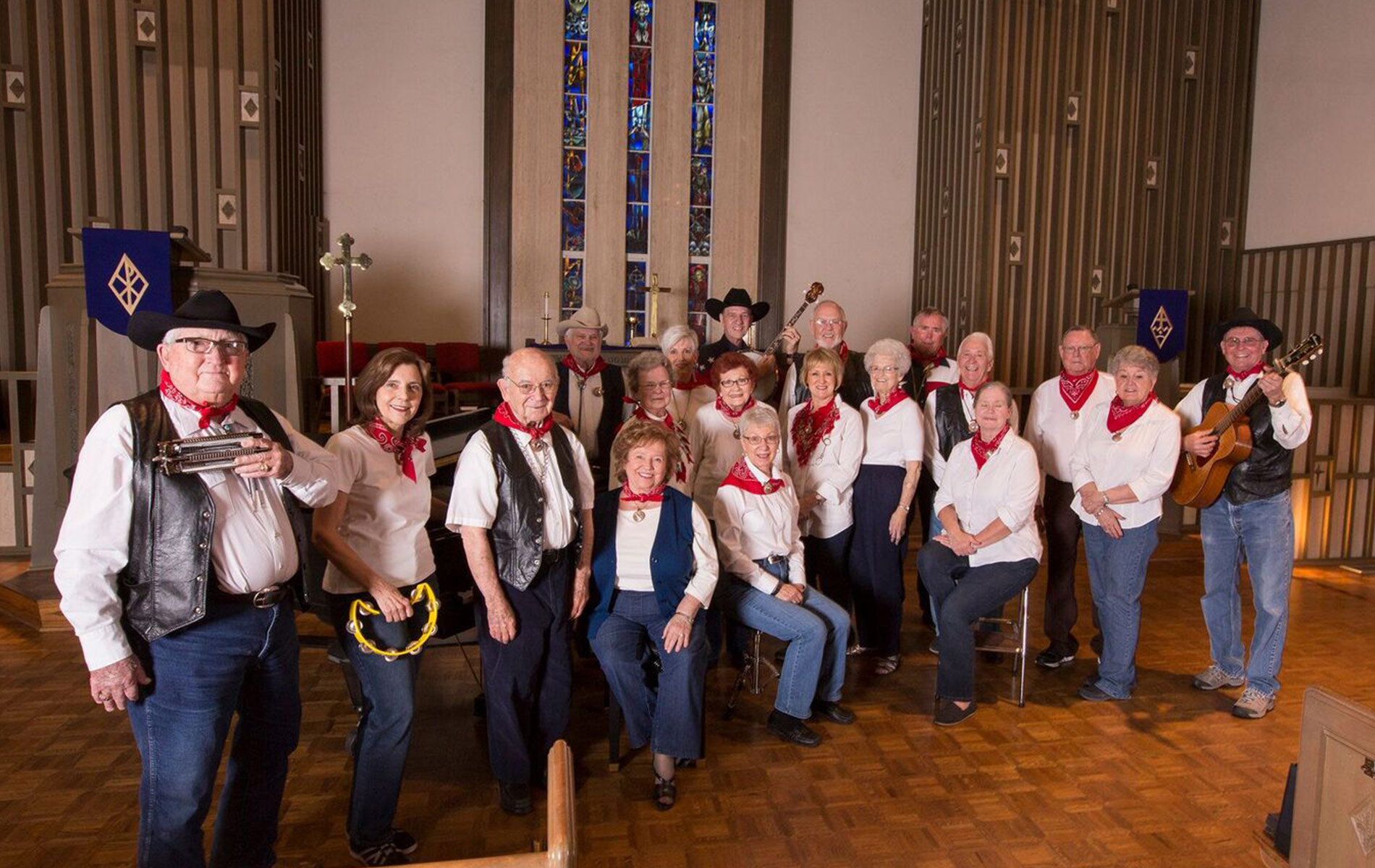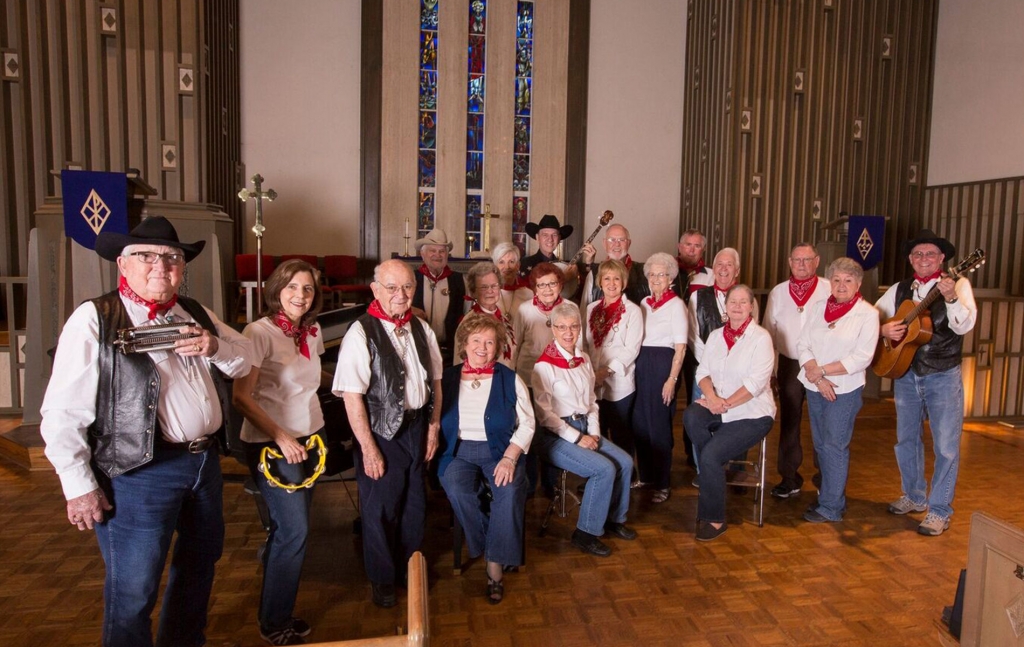 WHAT IS OUR PURPOSE?
Recognizing that our ultimate goal is to equip and send brothers and sisters in Christ out with the Gospel, we have three primary purposes:
Gospel Clarity- We seek to enthusiastically and clearly present the Gospel of Jesus Christ through different forms of musical expression.

Gospel Community- We seek to provide a worship community where people can mature and grow in faith alongside other believers through the act of worship.

Gospel Commission- We seek to proclaim the Gospel through song out into this world so that God may receive all glory, laud, and honor.
The FCC Sanctuary Choir is an ensemble made up of many different ages, backgrounds, and levels of musicianship who lead the congregation in worship during the Sanctuary Worship service. We worship God through many different styles of choral music from hymns to gospel to classical pieces. We observe and honor the liturgical calendar and worship according to the liturgical season. We are accompanied by piano and organ throughout the year and robe every Sunday. Our aim is to lead the church in a sacred and holy worship experience.
ALLELUIA HANDBELL CHOIR
The Alleluia Handbell Choir is comprised of many different levels of musicianship and ages. This ensemble plays throughout the liturgical year during the Sanctuary Worship service and leads the congregation in reflection during the morning Offertory.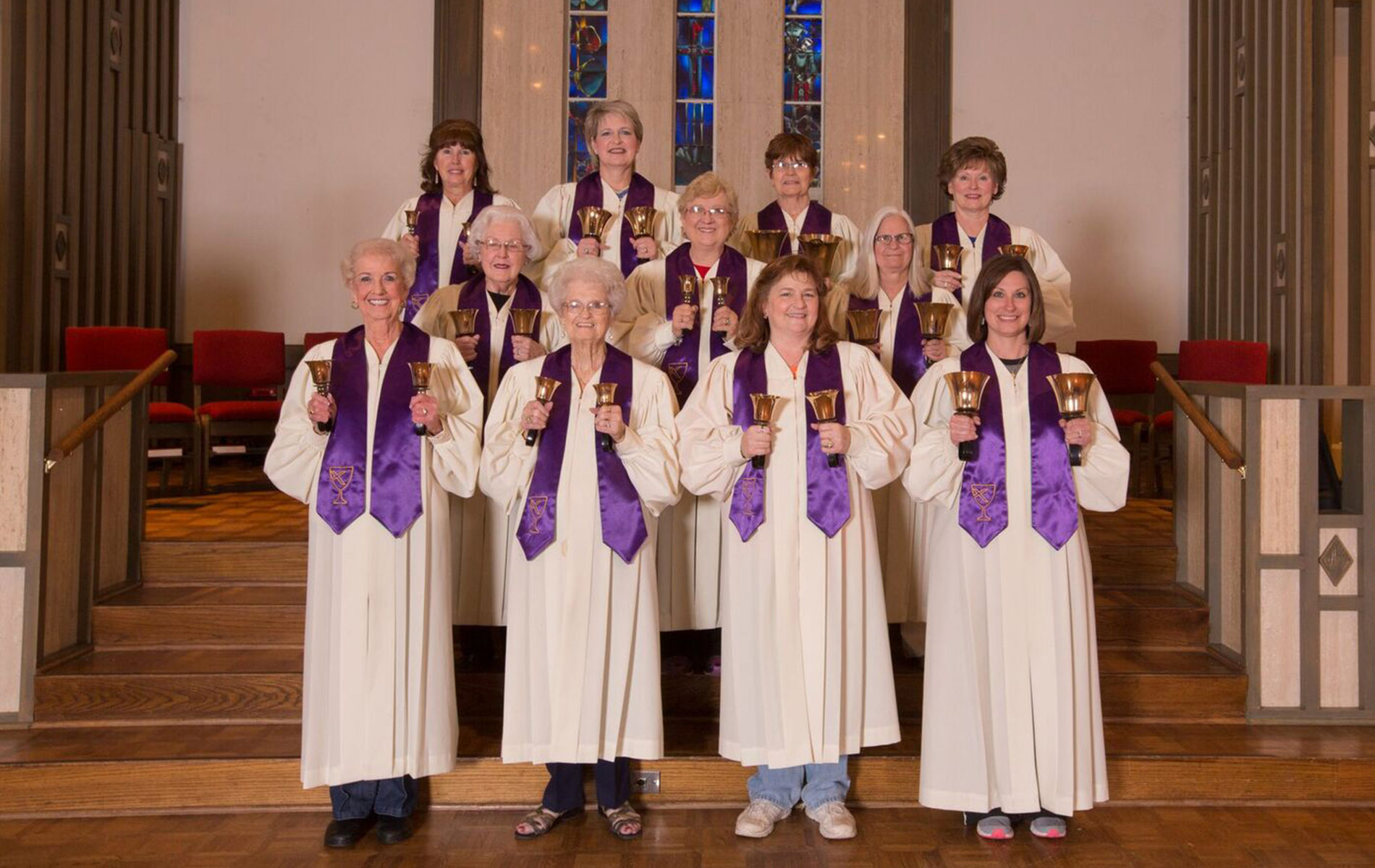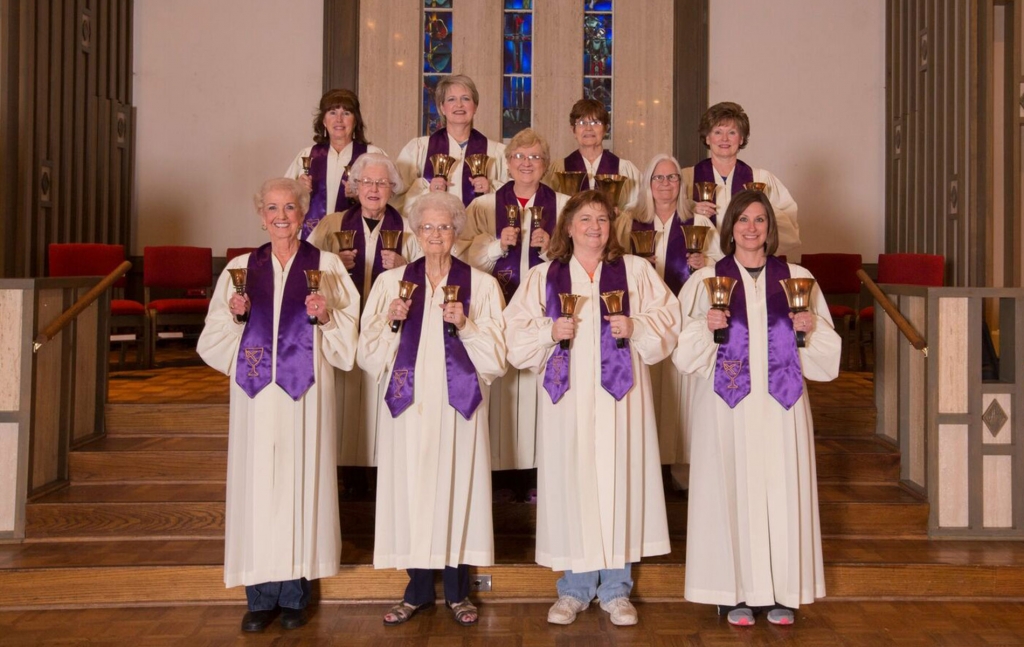 The Silver Stars is comprised of a variety of musicians who have a heart for missions and are called to take the Gospel of Christ out to surrounding nursing homes and assisted living facilities. They meet each Thursday at a different location to minister to and encourage the residents of these facilities through the gift of music. If you'd like to learn more about the Silver Stars or get involved, please contact Frank Richardson at [email protected]
MESSAGE FROM THE MUSIC PASTOR
It is my joy and honor to minister and walk in faith with the members of First Christian Church Lubbock. We are a musical community that is founded on the Gospel and live to praise the name of Jesus more than our own. All are welcome to join us, but all are expected to grow and be changed by the power of the Gospel. My prayer is that the Lord continues to nurture and grow this ministry according to His will and receive all glory and honor from it. If you have any questions or if you would like to be involved in the FCC Music Ministry, please contact me:
Brittney Hardin
Office: (806) 763-1995